[English announcement below the French one]
Il aura donc fallu attendre un peu plus de 37 ans pour que l'album d'Evohé soit réalisé et diffusé. Vous pouvez retrouver l'histoire de cette édition européenne racontée par l'équipe de Vapeur Mauve en cliquant ici. Pendant toute la phase de conception et de production, nous avons étroitement travaillé avec eux pour les aspects musicaux et techniques, mais aussi pour le design de l'intérieur de la superbe pochette (identique pour le CD et le vinyle, à la couleur près).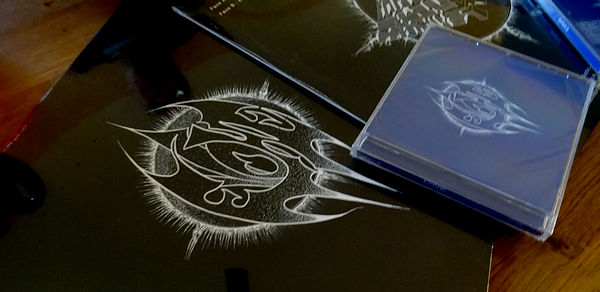 Pourquoi précisons-nous « édition européenne » ? Parce qu'un vinyle avec un contenu identique a également été pressé de l'autre côté de l'Atlantique par un label américain, Music Research Library. Autrement dit, après des décennies de silence (mais pas d'oubli, de toute évidence), voilà que nos titres-phares sortent simultanément en Europe et aux USA. Un sacré hommage…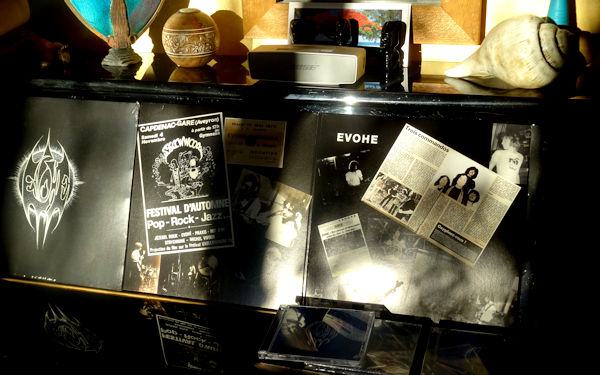 Une bonne partie du tirage, forcément limité, est déjà vendue de part et d'autre, grâce à des fans qui ont suivi toute cette histoire incroyable sur les réseaux sociaux et quelques sites spécialisés. La diffusion a atteint non seulement la France et les US mais aussi un certain nombre de pays européens et asiatiques.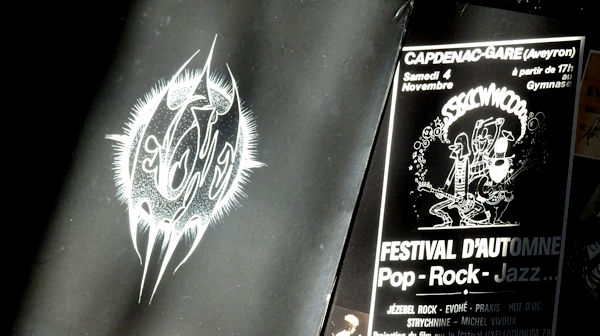 Quant à l'édition américaine, elle ne contient que le vinyle avec K'a version studio et Sharga, sous une pochette différente.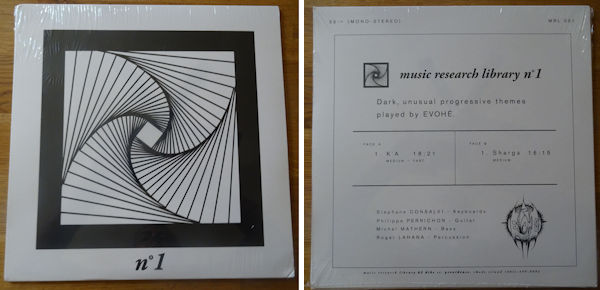 La présentation de cette version peut être lue en cliquant ici (en anglais et en français). Contrairement à certaines rumeurs qui ont couru sur les réseaux sociaux, il ne s'agit pas d'une version pirate mais bien d'une version autorisée par les musiciens.
________________________
It took a little more than 37 years for Evohé's album to be produced and released. You can find the story of the European edition told by the team of Vapeur Mauve by clicking here (in French). During all the production process, we worked closely with them for the musical and technical aspects, but also for the design of the beautiful cover (identical for the CD and the vinyle, except the color) .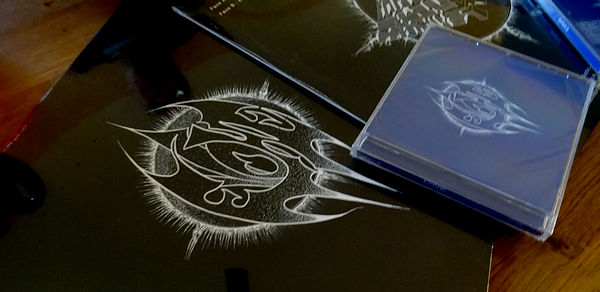 Why do we specify "European edition"? Because a vinyle with identical content has also been pressed from across the Atlantic by an American label, Music Research Library. In other words, after decades of silence (but not of oblivion, obviously), our flagship titles are coming out simultaneously in Europe and the USA. What a tribute…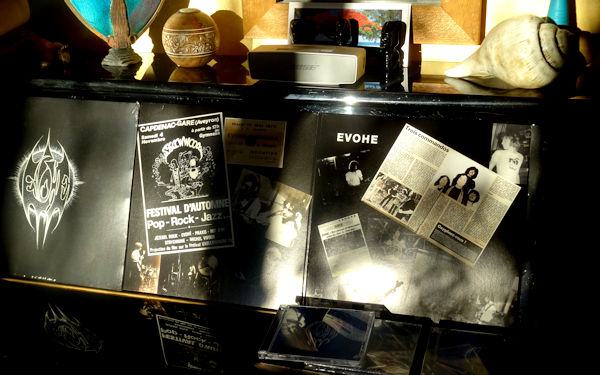 A large part of the available copies, necessarily limited, has already been sold on both sides, thanks to fans who have followed all this incredible story on social networks and some specialized websites. This means not only France and the US, but also a number of other European and Asian countries.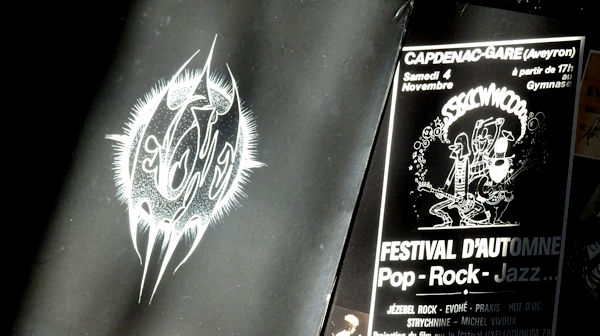 As for the American edition, it contains only a vinyle with the studio version of K'a and Sharga, with a different cover design.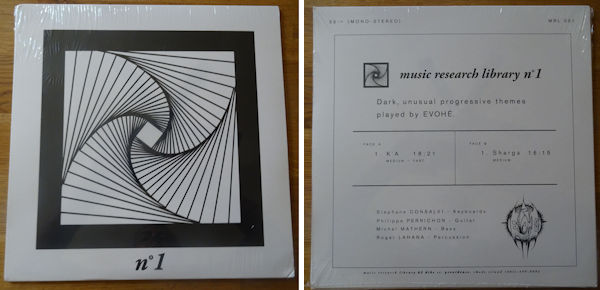 The presentation of this version can be read by clicking here (in English and French). Unlike some fake assertions seen on social networks, this is not a bootleg but an official version, duely authorized by the musicians.